Do you have a real estate project in Brittany? Before you start, take a look at the latest barometer figures for notaries in Brittany.
Strong sales growth in Brittany
First of all, let's talk about sales volumes. As of 31 December 2021, sales in all Breton departments are up year-over-year. Thus, notaries note an increase of 10.3% in Loire Atlantique, 11.5% in Finistère, 19.4% in Morbihan, 20.5% in Ile-et-Villene and finally 24.9% in Côtes- d'Armor.
Rising prices for old apartments in Brittany
In all departments, median prices per m2 increased significantly. Indeed, in the Loire-Atlantique, prices rose by only 8%, with an average price of 3,660 euros (the highest price). This is the only increase below 10%. In fact, we see a price increase of around 11% in Ile-et-Villaine (3230 euros), 13% in Morbihan (2880 euros), 17% in Finistère (1840 euros) and Côte d'Armor (1890 euros).
In large cities, Nantes, Rennes and Vannes occupy the first place in terms of price with prices ranging from 3,500 to 3,900 euros per square meter. On the other hand, in smaller towns there is a strong increase in prices. We are talking, in particular, about Dinan, Brest and Saint-Brieuc. Their increase is respectively 19.40%, 19.70% and 20%.
Where are the most expensive apartments in Brittany located?
Old houses raised a little in Brittany
If the median prices per m2 of old apartments vary much above 10%, then houses are closer to this percentage. Indeed, prices in Côte d'Armor rose by 8%, prices in Loire Atlantique by 10%, by 11% in Morbihan and Ile-et-Villeine and by 13% in Finistère.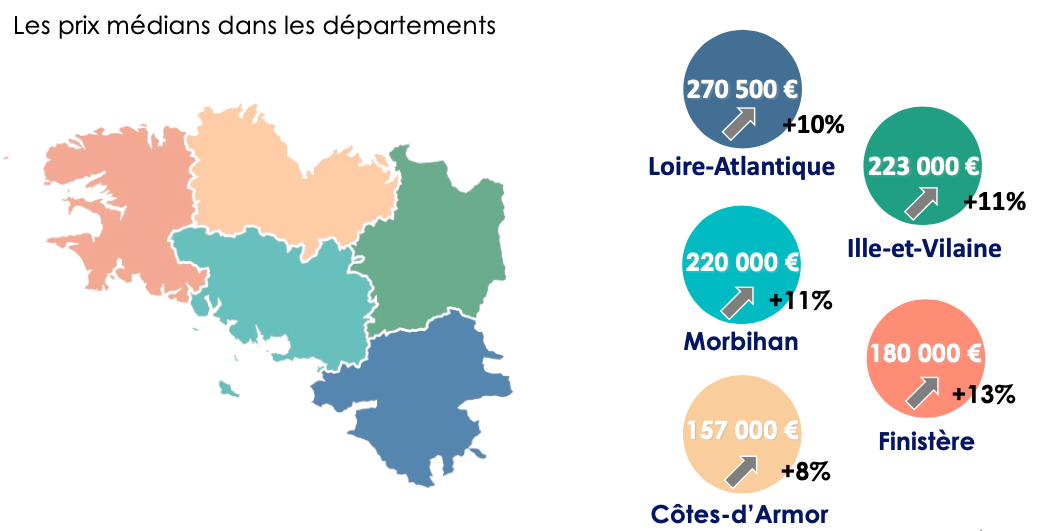 The median prices per m2 of old houses show the same trend as for old apartments. Indeed, the same cities come out on top, namely Nantes, Vannes and Rennes. However, unlike apartments, their developments are also on the rise. +16% for Brest, +16.70% for Vannes and +19% for Rennes.
What is the budget for a house in Brittany?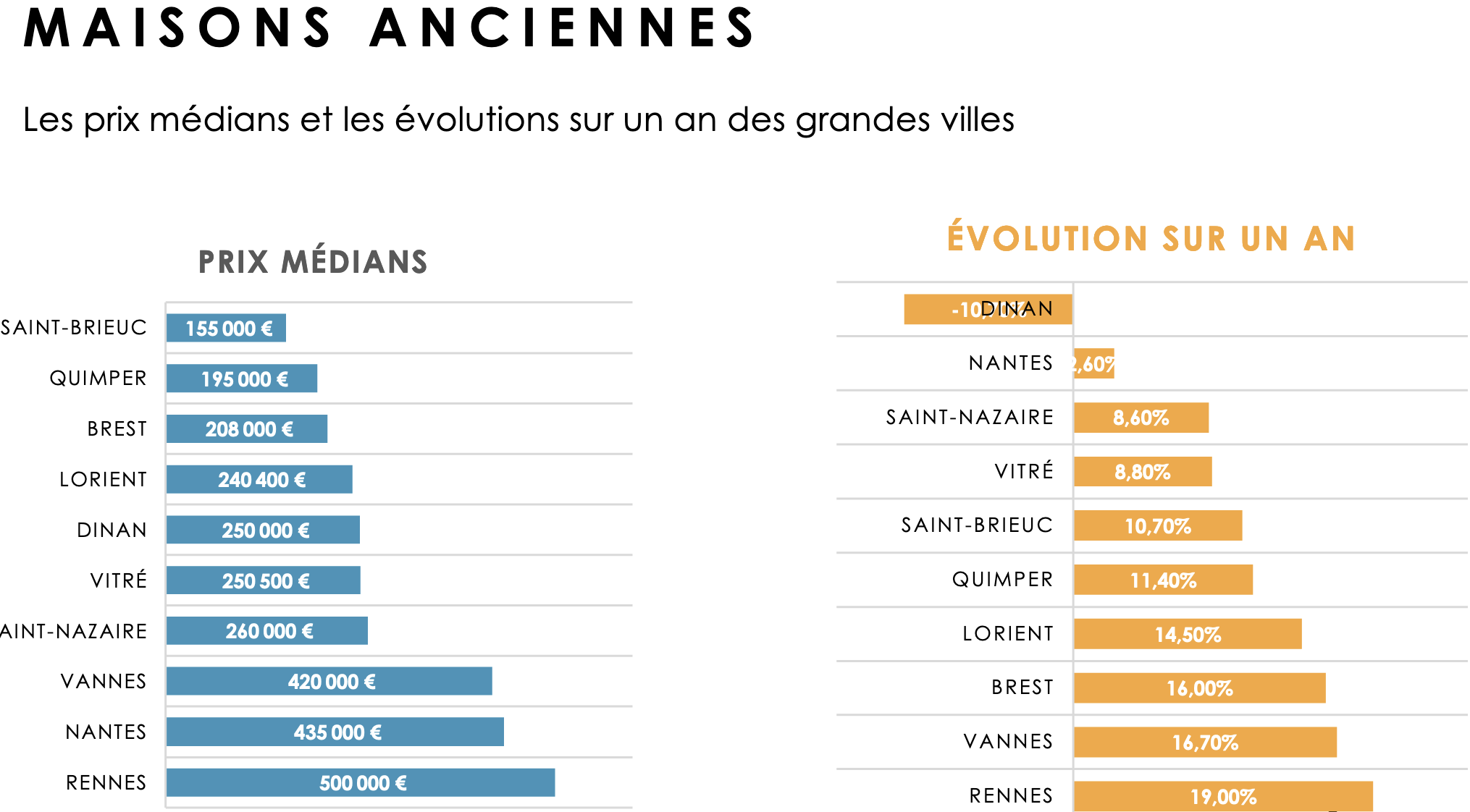 Differences in the new housing market by department
Unlike apartments and old houses, the new Brittany market follows land prices, which vary by department. The market recorded a slight decrease in prices, especially in Finistère (-2% or 3540 euros). We see the biggest increase in Morbihan (+17%, or €4,230), followed by Côte d'Armor (+14%, €3,400). Followed by Loire-Atlantique with an increase of 8% (4560 euros) and Ile-et-Villene with a slight increase of 2% (4190 euros).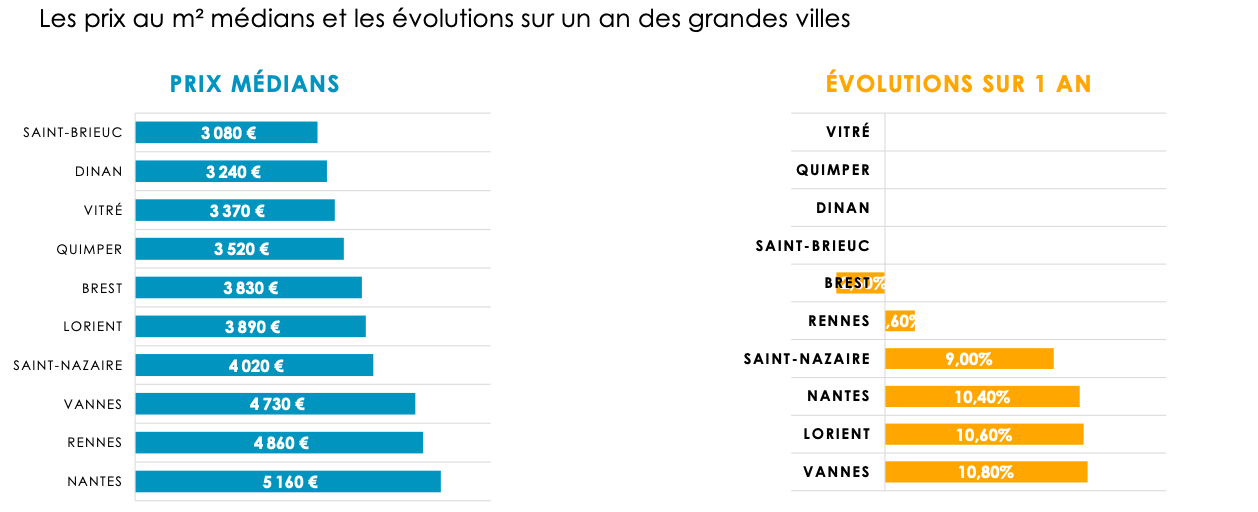 Building land in Brittany: not a drop in prices, but a decrease in area
Notaries in Brittany are seeing a decrease in prices per m2, which means that the plots for sale are smaller than in the past.
Finistère: +6.7% (80 EUR/m2)
Loire Atlantic: +3.3% (€143/m2)
Morbihan: +0% (114 €/m2)
Ile-et-Villain: -5% (120 euro/m2)
Côte d'Armor: -8% (€62/m2)
Brittany's coastline is getting more and more attractive
Contrary to what one might think, the market on the Breton coast does not only attract residents of Ile-de-France in search of fresh air. Indeed, if we look at the numbers of notaries in Brittany, we see that this market is significantly occupied by locals.
Real estate prices in Côtes-d'Armor
So, on the coast of Côte d'Armor, 45% of buyers come from the department and only 20% from the Paris region. As for the median budget of buyers, it has changed positively for more than 10 years. Indeed, in old houses it has increased since 2011 by 37.9%, in new apartments – by 35.7%, in old apartments – by 27.6%, and on building land – by 23.9%.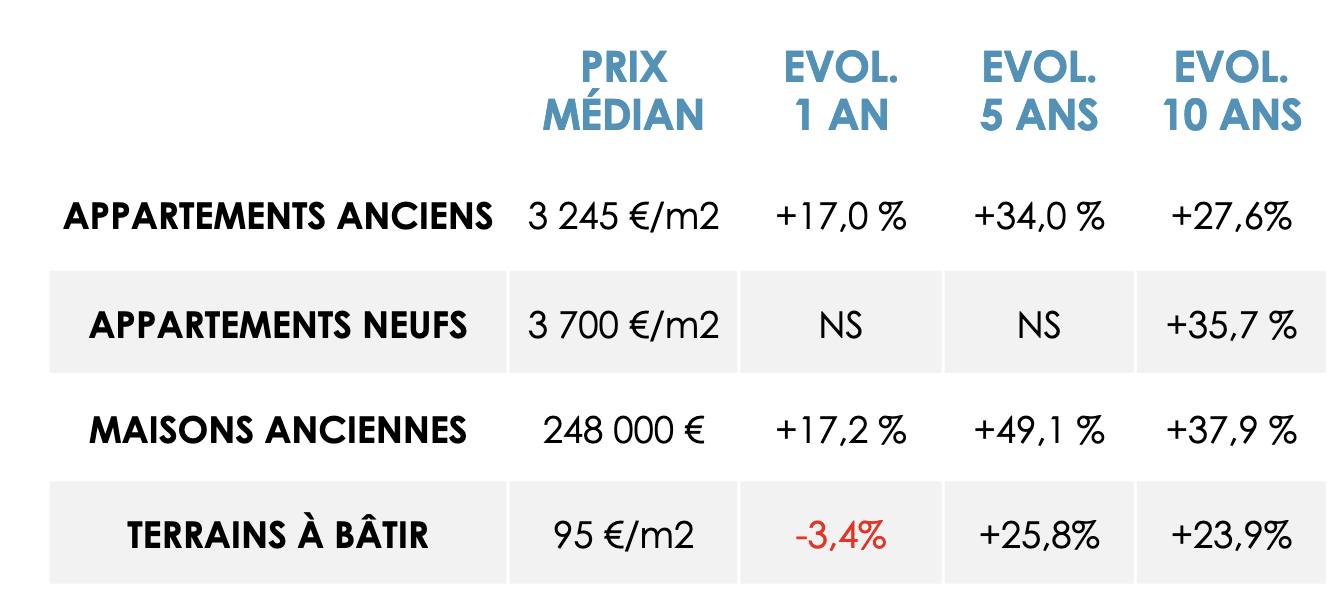 Property prices in Finistère
Similarly, on the coast of Finistère, 61% of the inhabitants are from Finistère and only 12% from the Paris region. 29% are over 60 years old, 24% have intermediate professions and only 21% are pensioners.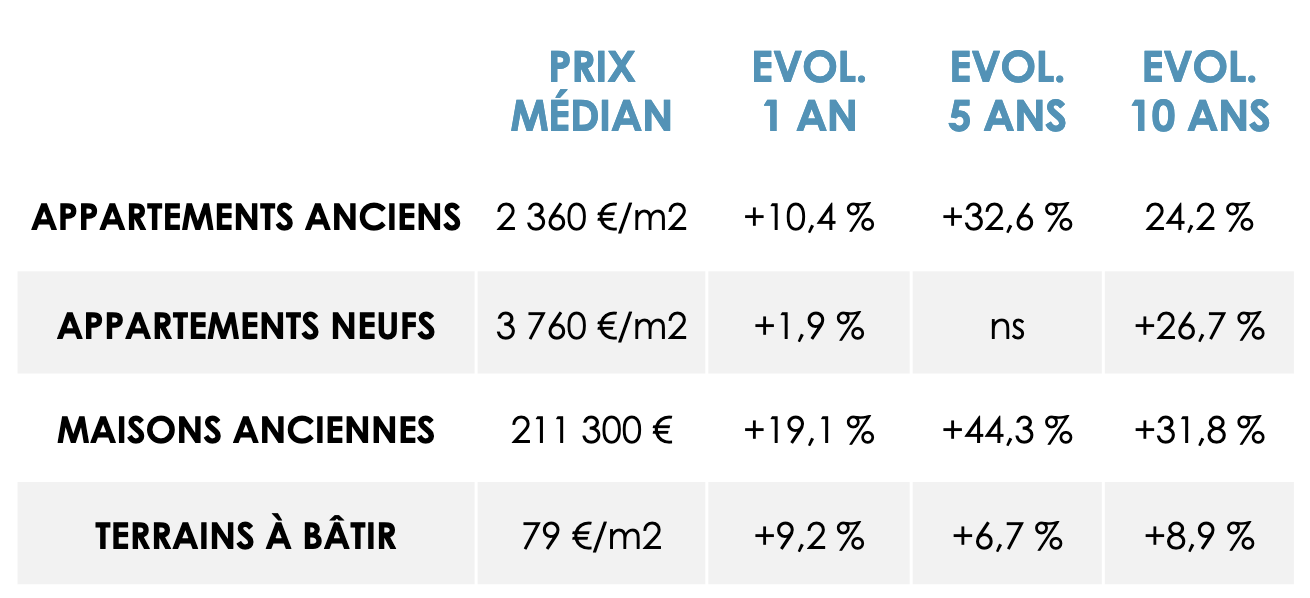 Real estate prices in Ile-et-Villaine
Now in Ile-et-Villaine, the coast attracts more residents of Ile-de-France, but these people feel in the minority. After all, there are only 18% of them against 58% of the inhabitants of the departments. This is the department that attracts many senior executives (29%) and has a large proportion of retirees (25%). Budgets are much higher than 10 years ago.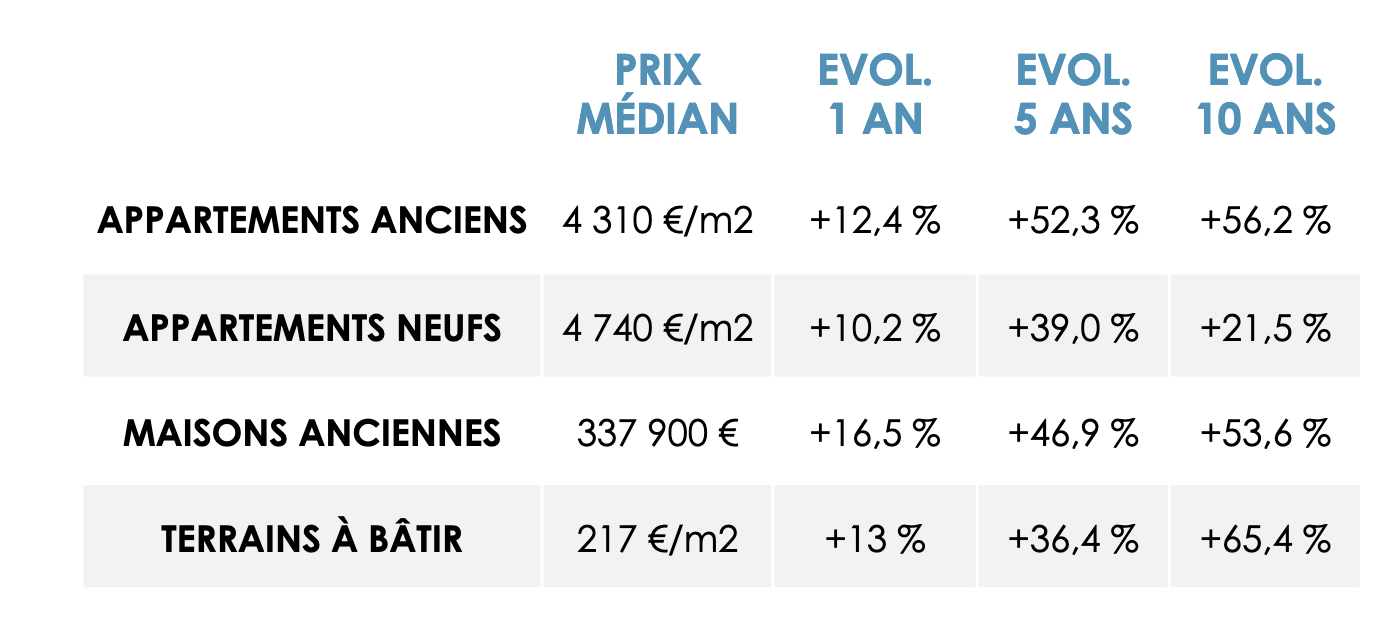 Real estate prices in the Loire-Atlantique
As for Loire-Atlantique, the buyer profile remains very local. Thus, 61% of people already live in the departments and wish to settle on the Atlantic coast. Only 15% of Île-de-France residents want to live there, while 15% of French residents live outside of Île-de-France. This is the department with the highest number of retirements (32%). As for the budgets, they have been increasing along Ile-et-Villain for 10 years.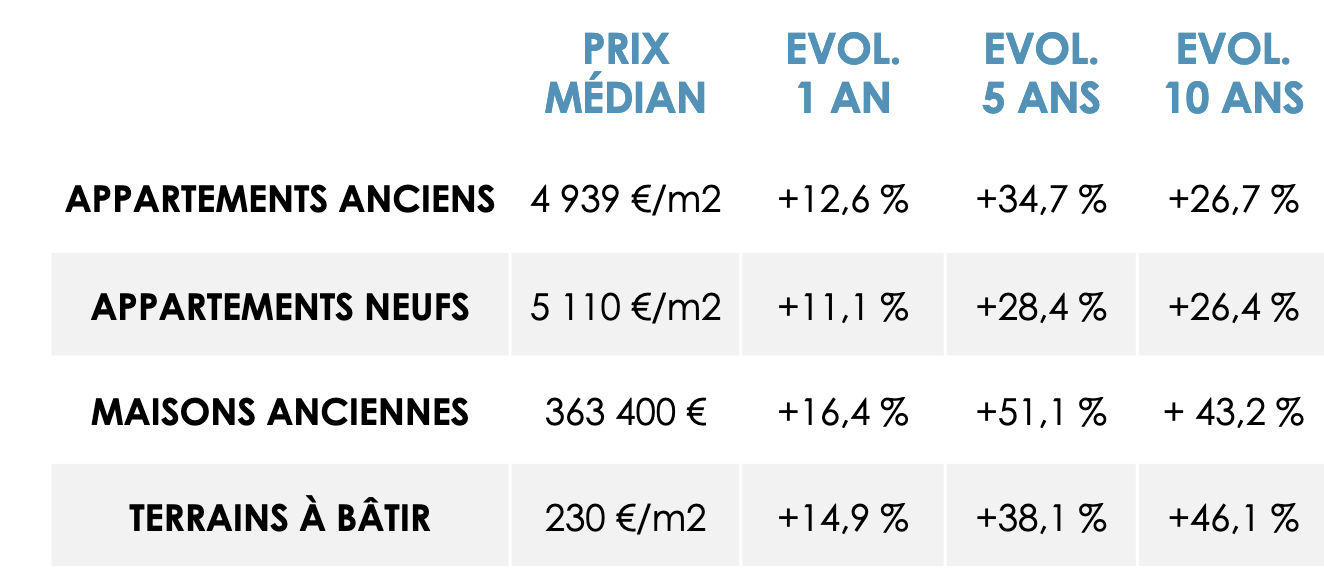 Property prices in Morbihan
Finally, in Morbihan, the origin of buyer profiles is also mostly local (46%), followed by the French (excluding IDF and BZH) (24%), and then Parisians and residents of Ile-de-France (18%). In terms of occupations, 29% are retirees, 25% are senior managers and 20% are intermediate occupations. For average budgets, they are increasing in all areas, but the most significant growth is in new apartments.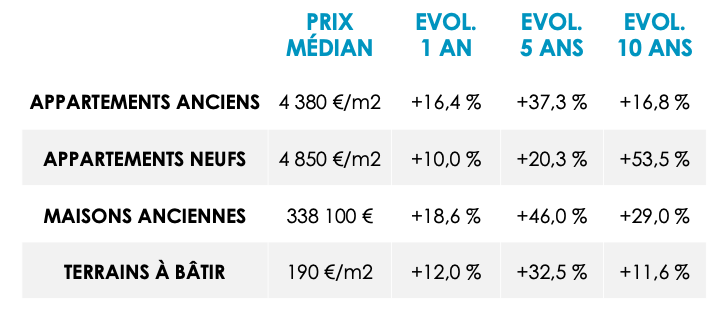 What are the changes in the purchasing power of real estate in Brittany?

The figures given here by the notaries of Brittany are as of January 31, 2022, excluding volumes.