Well, with just this title, I hope I've captured your attention, or at least your curiosity. It's not complicated, labor shortages – some speak of labor shortages, even the Great Layoff – is without a doubt the biggest problem in our industry right now. Am I overreacting? Talk to hoteliers, restaurateurs, attractions and events who are looking for volunteers, lifeguards, maids, cooks, dishwashers or any other seasonal (and even full-time) employees right now. It's a catastrophe!
Because you see, we can produce the most beautiful destination videos, create demand with new experiences and infrastructures, bring back air connections and so on… trail or museum in the region?
Where does the problem come from?
Some claim that it is because of the pandemic that we are experiencing this current crisis. It's wrong. Indeed, the pandemic has certainly played a role in exacerbating some less-appreciated features of work in our industry, including the requirement to work nights, weekends, and holidays. Telecommuting, and especially the introspection exercise that many have been doing over the past couple of years, leads many to quit their jobs – a phenomenon Americans call the great resignationor the Great Dismissal.
We're talking about millions of employees who have decided to leave the workplace to reorient themselves, especially in recent months (since late 2021, in fact). And it is the hotel and restaurant sector that is hit the hardest!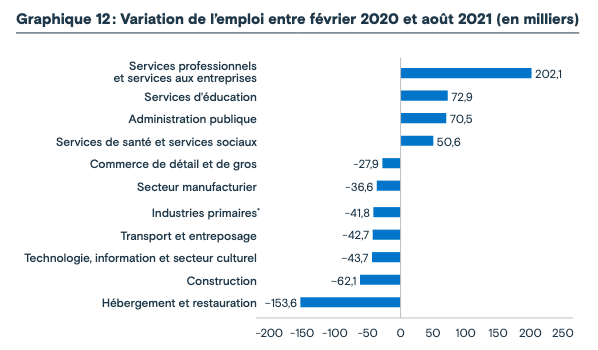 But in fact, this labor shortage has been predicted for a long time because it is primarily based on a sociodemographic reality. There are more older people leaving the workplace than younger people coming to make up for these losses. This phenomenon was already observable in the early 2000s and is at its height now. Peak that should last at least until 2030 – yes, friends, we haven't left the hostel yet…
I wrote this article on my blog about it… in 2019! Read: Marketing and manpower shortage
HR Marketing to the Rescue (In Part)
Of course, there is no simple solution to such a complex problem. Governments will be called upon to step in and help institutions and companies navigate this new world, and employers will have to compete creatively to attract and retain their employees. Which won't be easy in a context where you can move around without fear of finding a new job elsewhere.
I wrote this article in English on my blog last year, titled 5 Ways to Mitigate Hospitality Labor Shortages. I mentioned five potential solutions to remedy the labor shortage, at least in part. We will summarize them here, more succinctly (and in French):
Automation and Robotization
A recent McKinsey study confirms this: the tourism industry is lagging behind in its digital shift. Underinvestment in technological infrastructure for companies in the sector and also underinvestment in digital marketing, when compared to other sectors.
Like it or not, part of the solution to combating this labor shortage involves replacing tasks… with robots or some form of process automation. You still need to register at a hotel front desk to get your room key when cottage rentals and other Airbnb's have shown that it's possible to automate this step, for example.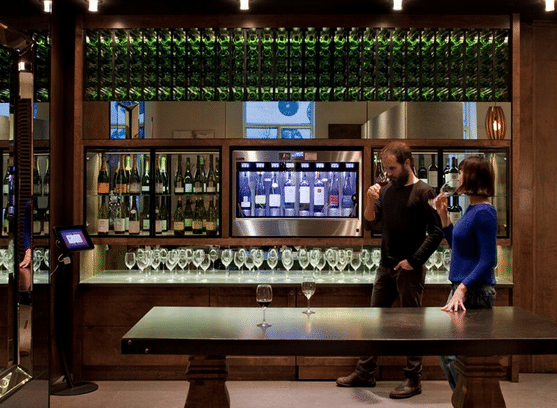 Improve the employee value proposition (EVP)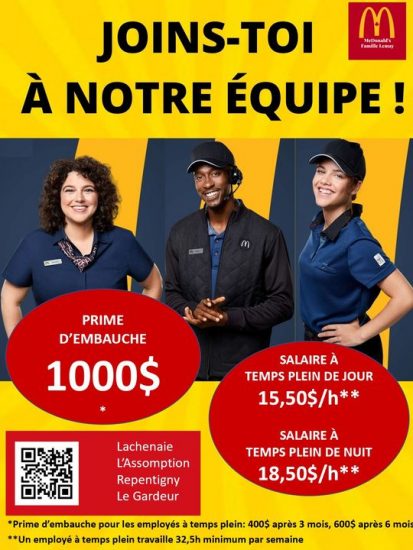 This is where most companies have direct leverage. We can increase base salary, offer performance incentives, create a referral program or a hiring bonus. But also offering days off for volunteering, offering continuing education, getting involved in the community through various initiatives, etc.
We know that salary is an important element, but less and less the most important. The younger generations – Millennials and Z – seek team spirit (working with friends) and the search for meaning – we want to feel that we are making a difference, that our work has real value. Are we prepared to adapt to this reality?
Hire differently
Last summer, my 12-year-old son worked at his mother's restaurant, and this summer he applied to work at a dairy. I know several parents of 12-13-14 year olds whose children work during their summer vacations. It's young, right? Yes. And?
At the other end of the spectrum, is it normal to see experienced employees leave at age 65, sometimes even as late as 60 or 55, simply because it's time for retirement? Some are keen to remain employed even on a part-time basis, but more often than not this proves to be a fiscal disadvantage due to government fiscal measures. How could we retain them, through volunteering, youth mentoring or salary incentives?
Finally, there is the whole aspect of temporary immigration, with work visas during peak periods. Here in Canada the discussions are going well… but they drag on because of the length and bureaucratic weight. The solutions will arrive, perhaps, for the summer season of 2023. If we are lucky.
Building a strong employer brand
When we talk about HR marketing, we're essentially talking about using marketing principles, but rather than applying them to attract and retain and retain customers, we'll do it to attract and retain employees. The techniques may vary a bit, as will the platforms on which we're going to ensure a presence, but the principles remain the same.
Just as we seek to develop a brand positioning in the consumer's mind through a strong brand – what we call branding – we will also do the same with what we call an employer brand, or employ branding.
We see more and more tourism companies competing on originality at this level to bring the employer brand to life, especially on the various social media. Some opt for Instagram Stories, others send out newsletters highlighting job postings, while others rely on TikTok or special recruiting days to communicate their corporate values ​​as they look to fill vacancies!
However, this work requires a long-term effort, throughout the year. Not just in April and May when you're looking for the "rare pearl" or when you're recruiting massively. An employer brand is built over time, including managing comments and ratings made across multiple digital platforms.
Promote work in our industry
Finally, a last and not least important element is to promote the virtues of work in tourism. A mission that certainly belongs to all actors in the ecosystem, but perhaps even more so to tourist offices and other DMOs that work at the macro level, in particular with campaigns for the general public.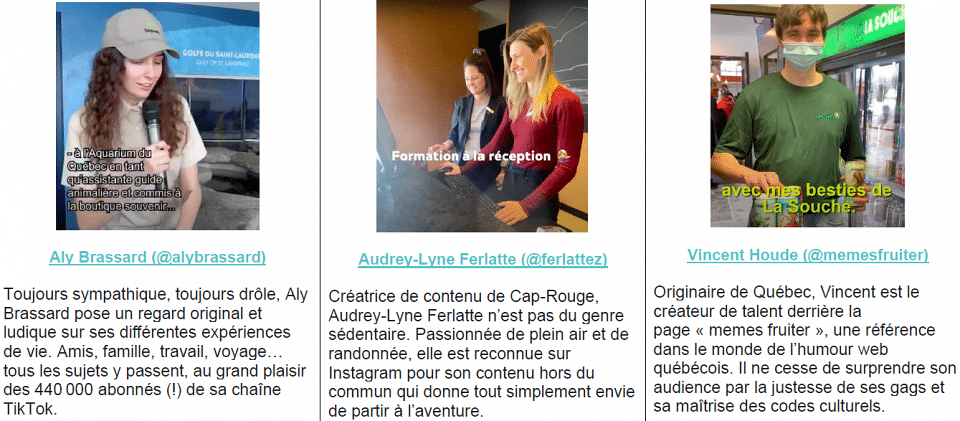 So, the Quebec City destination management organization recently launched a campaign focused on three influencers, across three targeted platforms (TikTok, Instagram, YouTube), to speak specifically to young users of these platforms. The goal? Demystifying work in tourism, showing "a day in the life of" three types of work you always need resources for.
Another good example is the destination of Tremblant, about an hour and a half north of Montreal, Quebec. The companies and actors of the destination came together to create this website that seeks to "sell" the region's lifestyle, and the reasons for living there, long before talking about work. We see testimonials from individuals that explain why they moved here to live and work here. And, of course, there is a section showing all the job offers. However, we understand that it is better to group together to attract sign-ups than to go there each on their own!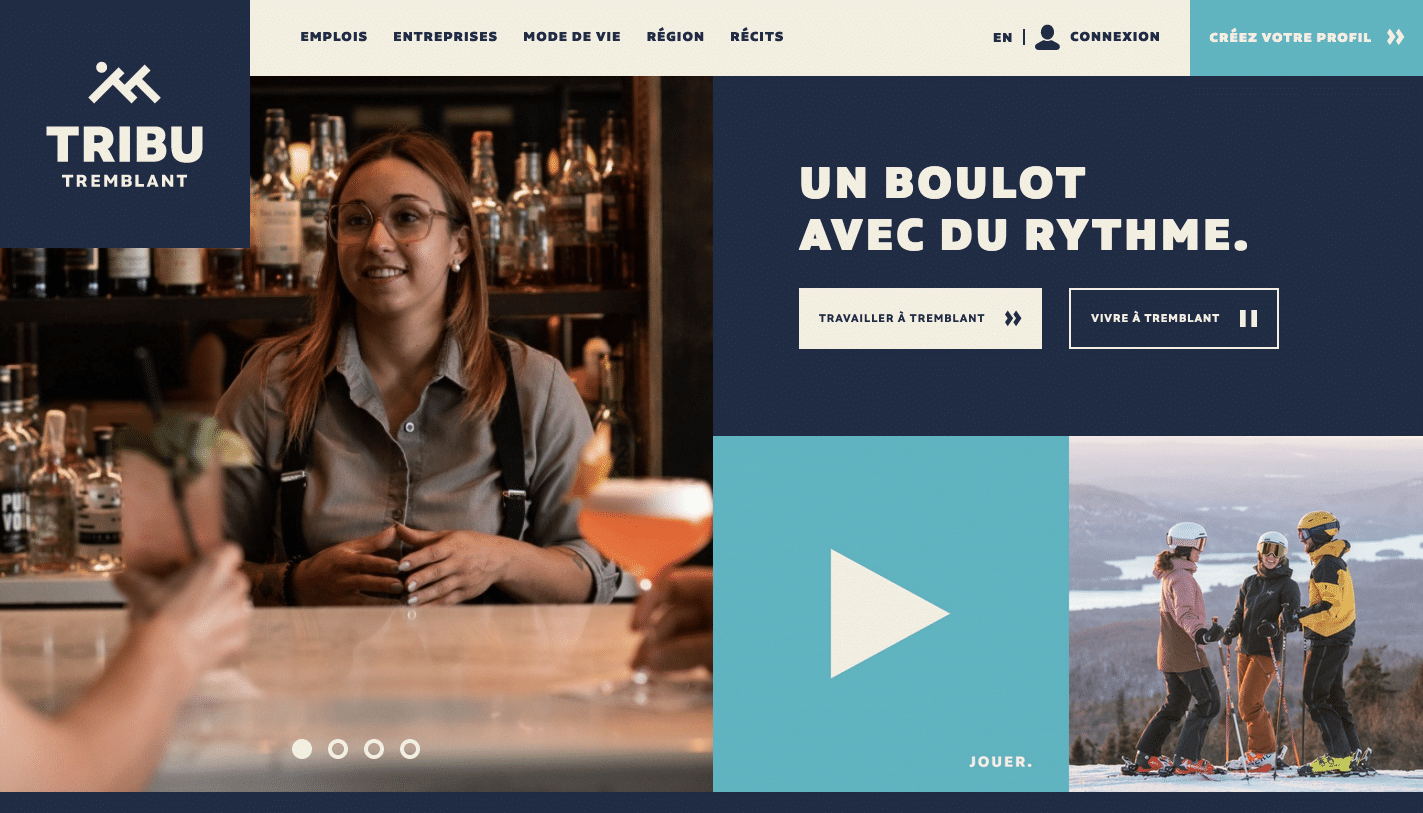 A long term job
If some elements raised in this article can help in your approach and reflection, it goes without saying that HR marketing is not a panacea. However, one truth remains: we do work in an industry that is among the most inspiring and rewarding, that makes so many people dream, and that is filled with beautiful moments and rich experiences. It's time to get the word out, something we may not be doing enough if you ask me.
Obviously, we must be careful not to succumb to the same syndrome that threatens consumer marketing, whether of promising something we can't deliver, or not being faithful to corporate reality. In the age of comment sites, blogs and other social media, any discrepancy between what is experienced internally and what is promoted externally will quickly surface…
In short, smooth on the board. And if marketing and human resources work together, we are more likely to have the talent to deliver the magic that travel brings to those who consume it!