Christian Captain | in | Independent real estate agency
Forty-five years after its inception, Michaël Zingraf Real Estate, a prestigious real estate chain with strongholds in the southeast of the country, has given a clear boost in recent months. Its goal, as Heathcliff Zingraf, the company's CEO and founder Mikael's son, told us, is to open six branches a year until 2026.
Can you trace the history of the Michaël Zingraf Real Estate group?
The company was created by my father, Mikael Zingraf, in 1977 with the opening of the first real estate agency in Cannes (06). Previously, he worked as an independent real estate agent in the region for about ten years. After Cannes, he opened a second agency in Mougins and then opened eight agencies in the Provence-Alpes-Côte d'Azur region.
Subsequently, when I joined her on an adventure twenty years ago, the group continued to develop so well that today, and forty-five years after its founding, there are about twenty real estate agencies located on its territory.
What is the positioning of the network and where does it have its strongholds?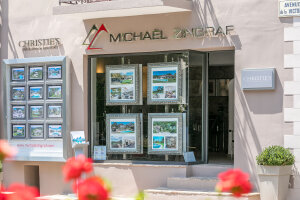 We are positioned in the field of luxury real estate. And only in this segment of the market, and this is the key element that distinguishes us from other luxury real estate players in France.
As for our strongholds, they are located in the south-east of France, where we still carried out almost 90% of our activities last year. Moreover, we consider ourselves a leader in luxury real estate in the region. In 2021, we made 157 sales for a total of half a billion euros (the sale price of branded properties is very close to 3 million euros, editor's note).
It should be added that since 2012 the Michaël Zingraf Real Estate network has been the exclusive branch in the PACA region of the international network Christie's International Real Estate, which has about two hundred branches worldwide. Specifically, when a Christie's International Real Estate seller or buyer has a property project in our area, they trust us.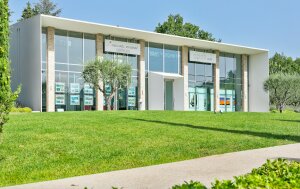 What are your development ambitions?
We are expanding. For example, in recent months or years we have opened agencies on the right bank of Paris, Deauville, Lyon and Gstaad (Switzerland), and we also have projects in La Baule, Evian and Cap Ferret. Not to mention the openings that are planned before the summer in Paris on the left bank, in Nice and Biarritz.
And our goal is this: to become the leader in France in the field of luxury real estate, whether in the number of agencies, in turnover achieved and in reputation. What we managed to build in the South-East of the country, we want to replicate on a national scale. That is, more specifically, to have about fifty offices by 2026, or open about six a year in all major cities where there is a source of business.
In addition, to base our development, we launched a license for our brand three years ago. This is how, thanks to this model, we were joined by professionals in Marseille, Lyon, Megeve and most recently in Mauritius, and soon in Switzerland, in Geneva and around Lausanne.
What profiles do you want to bring in to condense your fleet of brand-licensed agencies?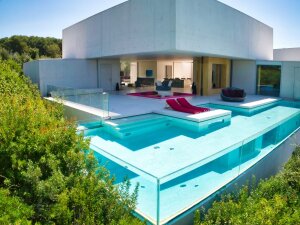 The professional profiles that appear most often are existing real estate agencies, often positioned like us in the luxury real estate market, who want to be able to rely on a name, a well-organized network and offer them effective digital tools. .
To join us under a brand license, the entry fee is set at 43,500 euros (excluding VAT) and each member pays 7% of their turnover to the network manager.
Is the deployment of physical agencies essential to your expansion strategy?
Of course, many real estate projects are born and implemented online. However, the real estate agency remains for us (and for professionals registered in the luxury segment) important for our proper functioning, because for the client it is an element of confidence and trust.
How has your business been in recent months?
The results are very positive: in 2021 we achieved a 35% increase in our turnover compared to 2020. The Covid crisis has prompted many project managers to invest in beautiful homes in the sun, with gardens and swimming pools.
And despite the fact that war is raging in Ukraine, our activities have remained in good shape over the past few weeks. Of course, we lost our Russian clientele (which was about 10% of our activity), but French clients made up for this loss, as well as clients from Northern Europe, Great Britain and Scandinavia, or even from Switzerland and Belgium.